Ad On Services: (available in house only)
Please note that all ad-on services are not available at both locations. Please only choose one form of thermal therapy per session. Too many ad-on's in a single session can potentially lessen your hands on experience.
Moist Hot Towels in Massage Therapy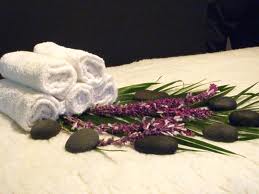 The use of heat to treat an injury or condition is known as Thermo therapy. Heat causes physiological changes within the tissue, such as increased temperature, metabolism, and elasticity of the tissue, and decreased pain, muscle spasm, and joint stiffness. When combined with massage, moist heat towels will produce general relaxation, which helps to reduce muscle spasm and pain as well.
Hot towels (4): $ 5.00.
Aromatherapy is a type of alternative medicine that uses essential oils and other aromatic plant compounds which are aimed at improving a person's health or mood. Currently available : Bergamot, Grapefruit, Jasmine, Yang-yang, Tea tree, Patchouli, Lavender, Eucalyptus, Peppermint, Basil, Clove, Lemongrass, Sweet orange, Vanilla, Green tea, Rosemary, and Cedarwood.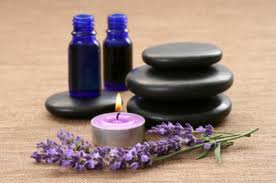 The theory behind aromatherapy:
It is believed that the inhalation of essential oils stimulates the part of the brain connected to smell - the olfactory system; a signal is sent to the limbic system of the brain that controls emotions and retrieves learned memories. This causes chemicals to be released which make the person feel relaxed, calm, or even stimulated. If the aromatherapy includes massage the effect is to further relax the person.
The ways that aromatherapy can be used in your ad-on is by adding a few drops of the essential oil of your choosing to the lotion of cream being used in your massage; putting a cotton sachet with a few drops of the oil under the face cradle where you can breath it in; or adding some essential oil into a ultrasonic aroma diffuser with distilled water under the table close to the face cradle. This method uses vapor release and is ideal for congestion issues.
Aromatherapy: $ 5.00.
Hot Stone Ad-on: (not available in Winston)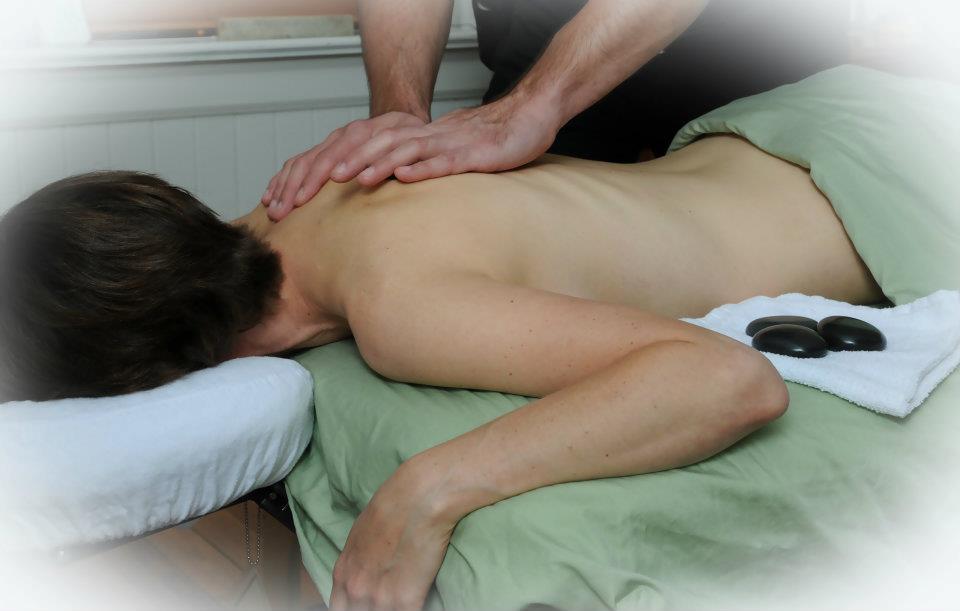 Hot Stone massages evolved from traditional use of stones in Native American and Japanese culture. In these cultures stones were used thousands of years as part of spiritual rituals. Native Americans and Scandinavians also use the stones in creating steam in their saunas and sweat lodges. The Japanese have used them for centuries for stress and pain relief by placing them on troubled areas of the body where stones melt away the obstructions.
Hot Stone ad-on (on back only): $10.00.
BioFreeze W/ Hot towel Ad-on: (not available in Winston)
BioFreeze is a professional liniment used for pain relief and management in sports and clinical massage applications. It uses menthol as an active ingredient. BioFreeze penetrates quickly, preventing or relieving pain through cold therapy. When applied in a professional massage setting with the aided application of hot towels it is a most effective compliment to treatment.
BioFreeze with hot towel(s): $10.00.